In-app messaging and push notifications are better together.
In-app messaging lets you reach your entire audience, including those who haven't subscribed to push. You can use the same segmentation data to deliver personalized in-app messages and push notifications.
Engage, re-engage.
In-app messaging
Key features
Works across websites and mobile apps
Behavioral triggers (arrival, exit, page view, etc.)
Segmentation and personalized messages
Detailed analytics
Published instantly (no app-store, no coding)
Display preview on different devices
Beautiful display formats.
Our display formats will cover all your needs and let you compose beautiful banners, dialogs, modals, and more.

They will make an impression in every situation, on every device and web browser.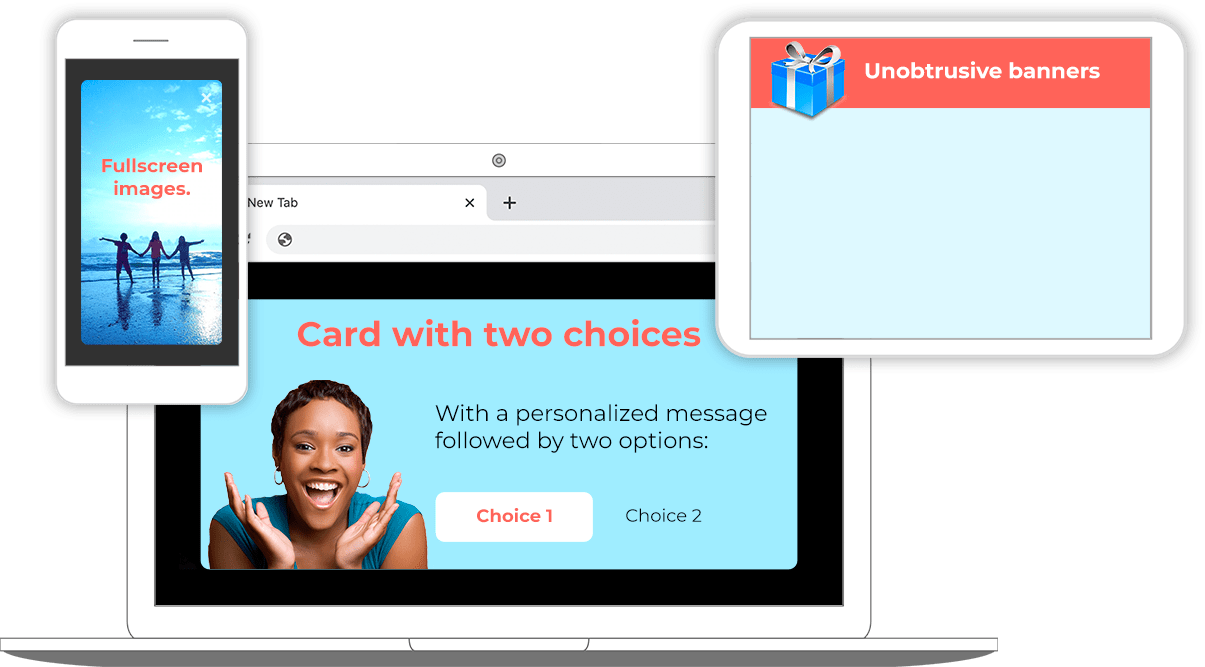 Simple editor, no coding.
Our online editor lets you compose messages, choose among various display formats, set the right colors and images.
It features a live preview that shows how your message will appear on mobile, tablet and web browsers.
Get detailed analytics
Find out what works by analyzing real-time reports of views, clicks and conversions.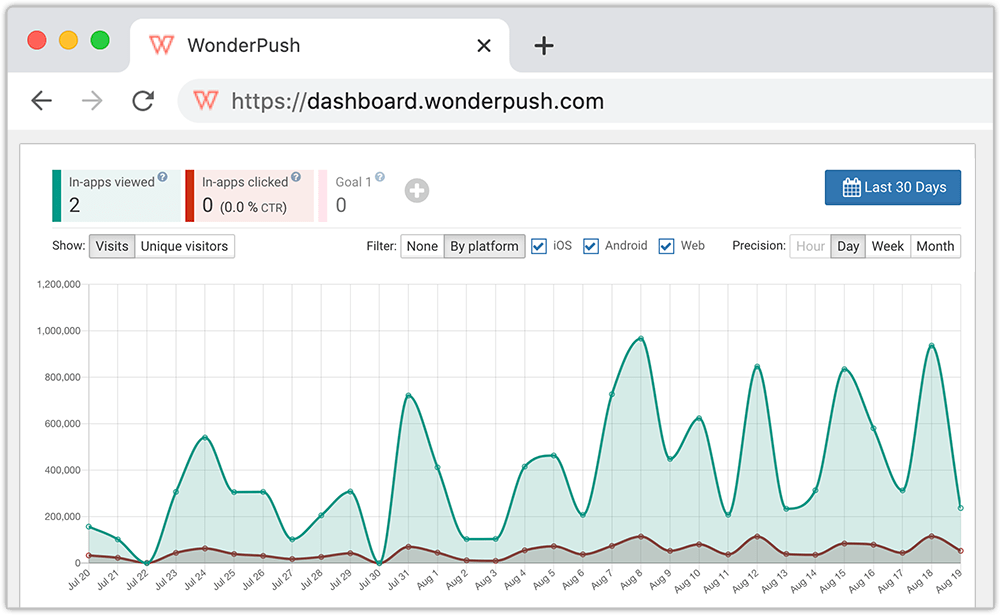 Natively GDPR compliant
and respecting user privacy
WonderPush inapps are natively GDPR (EU General Data Protection Regulation) compliant without requiring additional user consent. Even if they can be targeted and personalized, their display is indeed determined client side without WonderPush recording any behavioral or personal data on its servers.


In-app messaging
Use cases
Personalized discounts

Prompt users to subscribe to push notifications
Newsletter subscription
Ask users to refer their friends
Update users on the status of their orders
Unlock achievements and prizes
Advertise special events
… and much more!
Try a single in-app message for free, then get unlimited in-app messages for less than €0.3 / 1000 visitors. Pricing→
Need 24/7 support?
We offer a wide range of corporate options including 24/7 support,
training, account management and more.