Once upon a time, bloggers only had newsletters and e-mails to contact their readers.
Spam made things harder, inefficient, and more expensive.
Then push notifications arrived. Initially for mobile applications, then websites, push notifications became the de-facto standard to help bloggers keep in touch with their readers.
What are push notifications?
Web push notifications are alert-style messages that can be sent to a user's desktop or mobile device even when the user is not on the website.
Users subscribe to mobile and web push notifications from their desktop or their application with a single click. This process is GPDR compliant by design.
Why should WordPress site owners add push notifications?
First, because adding web push notifications capabilities to a WordPress site has become extremely easy thanks to the WonderPush Web Push Notifications WordPress plugin. It's a matter of minutes.
Also, because keeping your readers informed of new publications is key to keeping them engaged, and push notifications beat e-mail in this exercise hands down: we've observed an average CTR of 12% across all blogs for this type of push notifications. E-mail doesn't even come close.
Finally, because push notifications are way cheaper than e-mail. WonderPush will provide unlimited push notifications for just €1 / month plus €1 per 1000 subscribers. We all love Mailchimp, but they charge $100 for 10k contacts, that's 10 times more expensive than WonderPush. And with WonderPush, the number of sendings is unlimited.
What about Accelerated Mobile Pages (AMP)?
For most WordPress sites, AMP has become unavoidable.
Good news: the WonderPush Web Push Notifications WordPress plugin fully supports AMP. All you have to do is follow the instructions written on our AMP for WordPress documentation, and your AMP pages will let users subscribe.
Should I still keep my newsletter?
You should keep your existing newsletter for a while, but you should favor getting push notification subscribers to collecting e-mail addresses.
You should see within little time that the newsletter doesn't do as great a job as push notifications to bring people back to your site: on your WonderPush dashboard, you can monitor the number of visits generated by push notifications.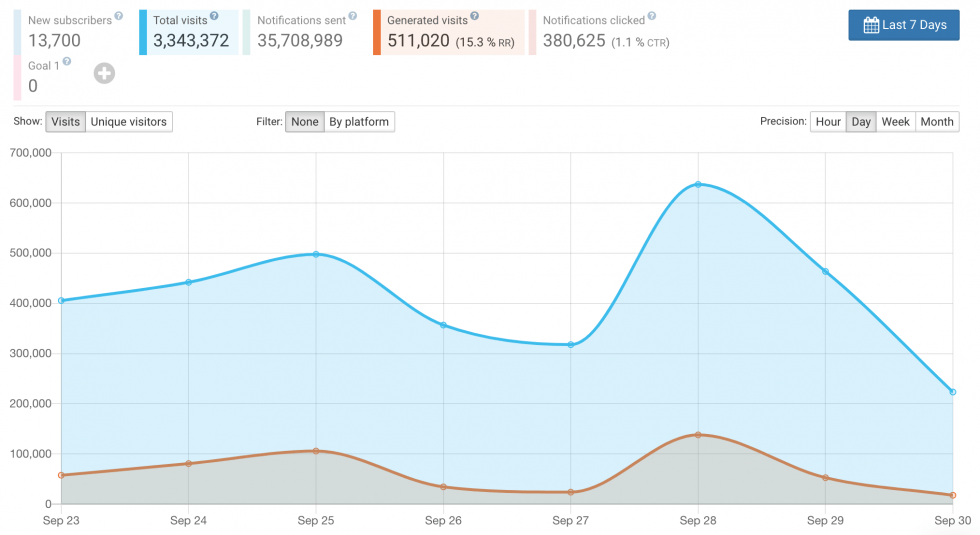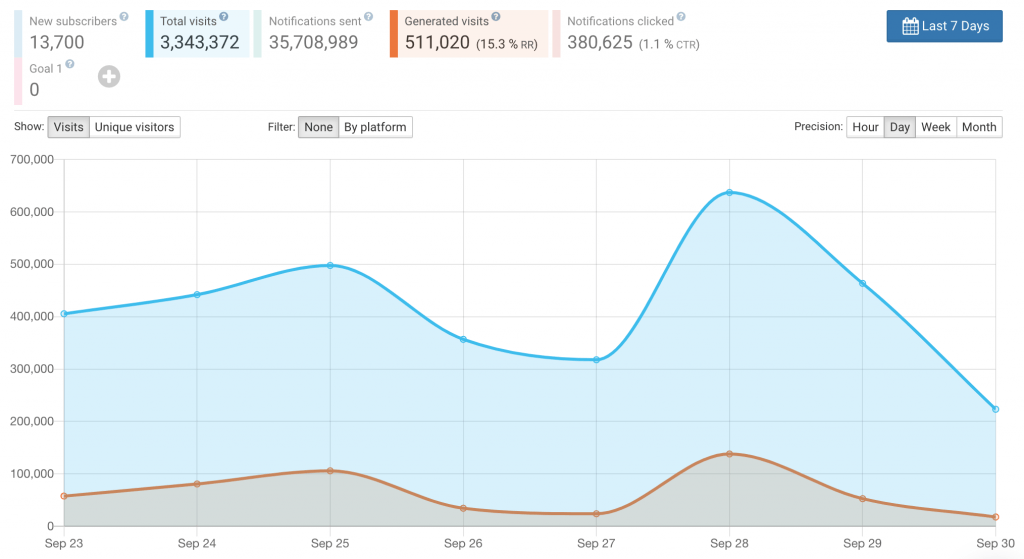 Business Development Director